GTC peaknetworks Hosting GmbH
Here you can find the current version of the general terms and conditions.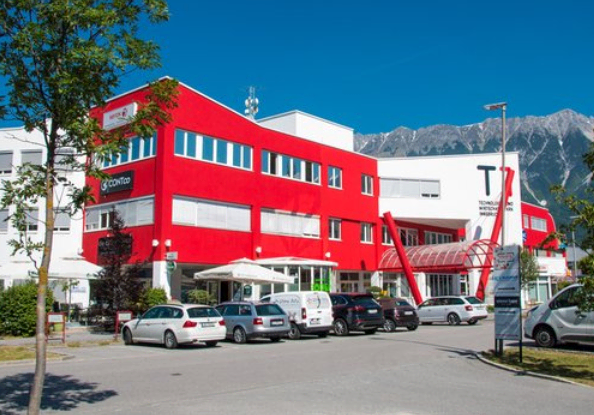 General Terms and Conditions of peaknetworks Hosting GmbH
Status June 1, 2022
Valid as of June 1, 2022
Thank you for using the services of peaknetworks Hosting GmbH. Our General Terms and Conditions (hereinafter " GTC") govern your access to our website, services, contracts and all other business relationships and cooperation with peaknetworks Hosting GmbH. Our Privacy Policy explains how/what data we collect, use and deal with you, while our Terms of Use describe your obligations regarding the use of our services. By using our services, you agree to be bound by these Terms and Conditions and to read our Privacy Policy and Terms of Use.
Our property
We use our own software and third party software (partners) to build and use our services. Our Services, software and our partners' software are protected by copyright, trademark and other European, U.S. and foreign laws. These TOS do not at any time or in any manner grant you any right, title or other interest in or to the Services, trademarks, logos and other marks. Any such grant of rights must be in writing.
Copyright
We respect the rights and intellectual property of others and expect the same from your company, you and your employees. We reserve the right to take action against copyright infringement, delete infringing content or disable accounts, and terminate our relationship with customers.
Services peaknetworks Hosting GmbH
We and our partners are committed to providing excellent web hosting and domain registration services. We, our contractors, and our suppliers make no warranties, express or implied, with respect to our services. They are provided AS IS, that is, as they are offered. Furthermore, we disclaim any warranty or liability for any particular merchantability, purpose or fitness. As far as possible, we inform about disturbances and interruptions of operation as well as maintenance work. Prices are subject to change at any time, the current prices on the peaknetworks Hosting GmbH website apply. We reserve the right to adjust prices, GTC as well as services at any time.
Start of contract
The contract begins with the sending of the access data to the Customer, after a written or electronic request via e-mail or through a form on the website of peaknetworks Hosting GmbH. A written confirmation is waived. Unless otherwise specified, the term is one year for hostings, domains and options. The fees to be paid in advance depend on the product ordered. By placing an order, the customer accepts the general terms and conditions of peaknetworks Hosting GmbH. When placing an order, the customer agrees to provide peaknetworks Hosting GmbH with truthful information; the customer will be notified of any changes to addresses and addresses.
Termination and cancellation and renewal
The minimum term for domains is one year and cannot be terminated prematurely as they are pre-financed by peaknetworks Hosting GmbH. Webhostings can be cancelled for the following month. Hostings, domains and additional products such as SSL certificates are automatically extended by one year if they have not been cancelled beforehand. Dedicated servers can be terminated 6 months before the end of the term, VPS 3 months before the end of the term. Cancellation can be made in writing by mail or an e-mail from the e-mail address stored at peaknetworks Hosting GmbH for this customer contact.
Default of payment
In the event of late payment, peaknetworks Hosting GmbH is entitled to immediately block access as well as suspend services. For outstanding invoice amounts, interest on arrears of 6% and the collection costs are to be paid from the due date.
Duties and rights of the customer
The customer has the right to present his products, offer and services accordingly on the Internet on the servers of peaknetworks Hosting GmbH and is fully responsible for this. The customer shall ensure that the software used in his hosting does not jeopardize the security and speed of the server and shall take appropriate measures against security gaps. peaknetworks Hosting GmbH may deactivate a hosting at any time if there is a stability or security problem in a hosting. peaknetworks is entitled to deactivate as well as terminate the contract without notice if one of the following points is violated:
- Incitement to violence and depictions of violence
- Pornographic depictions
- Radical political content
- Racist or religiously discriminatory content
- Unauthorized gambling
- Distribution of malware and spam
- Mass mailings and spam e-mails
- Information that infringes copyright, copyrights or similar proprietary rights
- Distribution of protected software or other digital content
The customer independently creates backups of his data on the servers of peaknetworks Hosting GmbH. The backups of peaknetworks Hosting GmbH only serve to restore one or more servers and represent the status of the data at that time. The customer is liable for any claims and damages arising from the use or retrieval of his data on the servers of peaknetworks Hosting GmbH.
Non-transferability
The rights of the contractual partner arising from this contract are not transferable. The access data sent to the contractual partner must be treated as strictly confidential and may not be passed on to third parties.
Liability
To the extent permitted by law, peaknetworks Hosting GmbH, its contractual partners, suppliers shall in no event be liable for indirect damages, individual damages, incidental damages, punitive damages, aggravated damages, consequential damages or damages for loss of use, loss of data, loss of business and loss of profits. We are only liable for intentional or grossly negligent fault. Our liability for compensation, unless otherwise agreed in individual cases, is limited in amount to the equivalent of the annual price of a web hosting.
Settlement of disputes
We would like to resolve issues without the assistance of a court of law. Before filing a lawsuit against peaknetworks Hosting GmbH, make an effort to resolve the dispute informally by contacting office@peaknetworks.net. We will make every effort to resolve disputes informally by email, phone or face-to-face conversation.
Severability clause
Should these GTC, individual parts thereof or other provisions of a contract be partially or wholly invalid or become invalid as a result of more recent case law, the validity of the other provisions shall not be affected. Invalid provisions shall be replaced by such provisions which come closest to the previous ones in economic terms.
Jurisdiction
For the resolution of all disputes arising from a contract - including any such dispute regarding its existence or non-existence as well as its pre- and post-effects - the exclusive jurisdiction of the courts having jurisdiction over the subject matter and applicable law are agreed, excluding the rules of the UN Convention on Contracts for the International Sale of Goods as well as all conflict of laws rules at the registered office of peaknetworks Hosting GmbH.
Entire agreement
These GTC constitute the entire agreement between you and peaknetworks Hosting GmbH with respect to the subject matter set forth herein and supersede all prior or contemporaneous agreements with respect to such subject matter. No rights in favor of third parties are granted by these GTC.
Changes
We reserve the right to change these GTC. The currently valid version is available on our website. By continuing to use the services or services after changes come into effect, you agree to these amended GTC.