Datacenter Switzerland in Gais
Learn more about the most ecological data center in Switzerland here.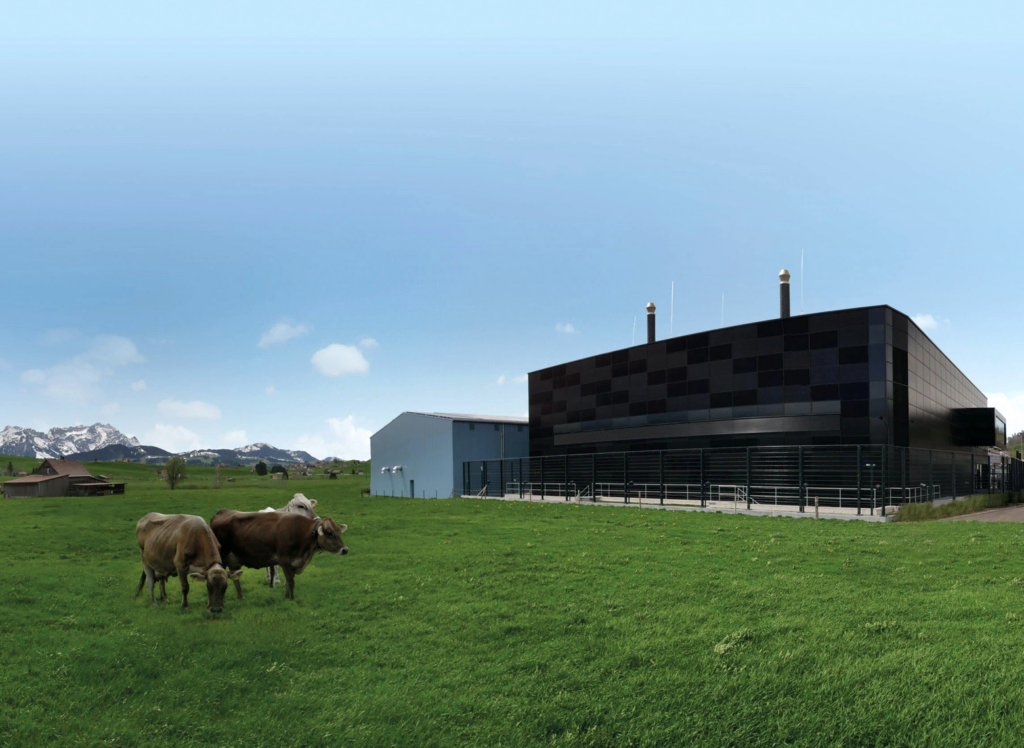 «Create Swiss cheese with your web hosting»
At the end of 2019, we first heard about the SAK data center in Gais in Appenzell Ausserrhoden. At the beginning of 2020, we were invited for a tour. The tour was the most impressive we had ever seen.
With an availability according to TIER IV of 99.998% and an energy efficiency value of 1.15, the Gais data center in eastern Switzerland is the greenest and most innovative data center in Switzerland.
The supply with natural power and a photovoltaic system on the data center is known from some other ecological data centers, but when it was explained to us that there is no classic UPS or air conditioning, we became more and more curious. For short power interruptions, instead of a UPS with batteries, so-called flywheels are used.
Adiabatic cooling is used, which additionally sprays water from a rain and groundwater system in the outside air circuit.
However, the hot exhaust air from the servers is not discharged via fans on the roof as is usually the case. The circuit is closed by directing the hot air from the servers, storage units and network devices into the adjacent building. Cheese is then made with this hot air in the cheese dairy in the adjacent building.
Thrilled by the ecological and technical implementation, we decided on the way back from the tour that this data center will be our primary server location in Switzerland in the future.
The slogan "Create Swiss cheese with your web hosting" was born.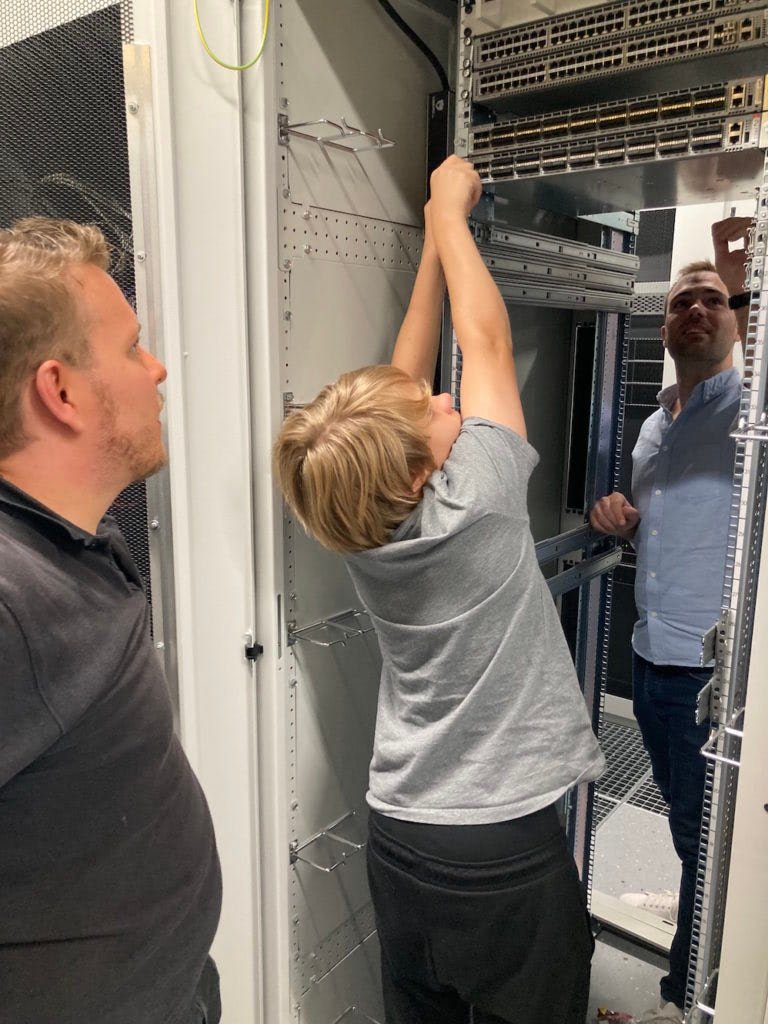 Beginn der peaknetworks Installation im DC Gais
We move into Gais
In 2021, we moved into Gais with our first network quiment, our HP Enterprise servers and storage systems. For this installation, we relied on redundant 40 Gbit Arista network infrastructure internally in the rack. This has proven to be excellent.
All HP Enterprise servers, storage systems and also the switches are redundantly connected to two independent power circuits. The servers are clustered and redundantly connected to several Arista switches.
By combining individual servers into clusters, fail-safety is increased. The servers share tasks and the load is dynamically distributed between the servers. This in combination with 7 x 24 monitoring always guarantees high performance.
Backups of web hosting, emails and databases are stored on independent storage subsystems. If one subsystem fails, the data is retrieved from the second subsystem.
peaknetworks becomes Platinum Partner
As of the end of July 2022, peaknetworks is a Platinum Partner of Rechenzentrum Ostschweiz AG.
Our customers can now purchase Rackspace at Datacenter Gais directly from us.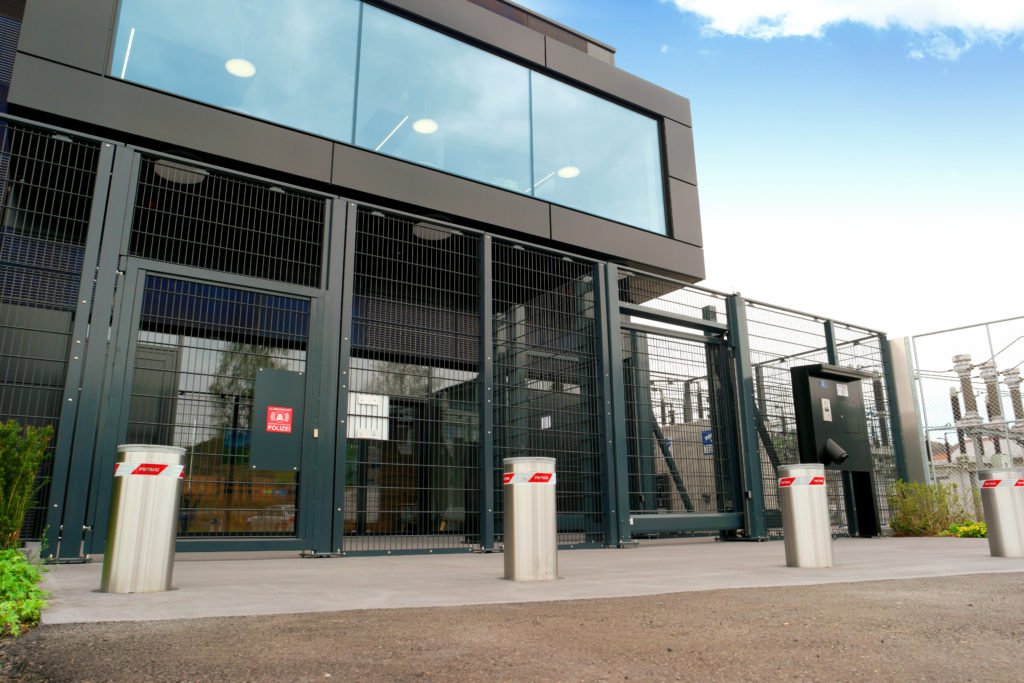 Datacenter der Rechenzentrum Ostschweiz AG in Gais AR
Safety and ecology
The first monitored zone is an intelligent fence system that runs around the entire building. Access is only possible via a separation system and biometric recording systems. All rooms are monitored seamlessly by video. An automatic gas extinguishing system provides additional protection.